The 5 Best Audio Editors for Windows and Mac in 2023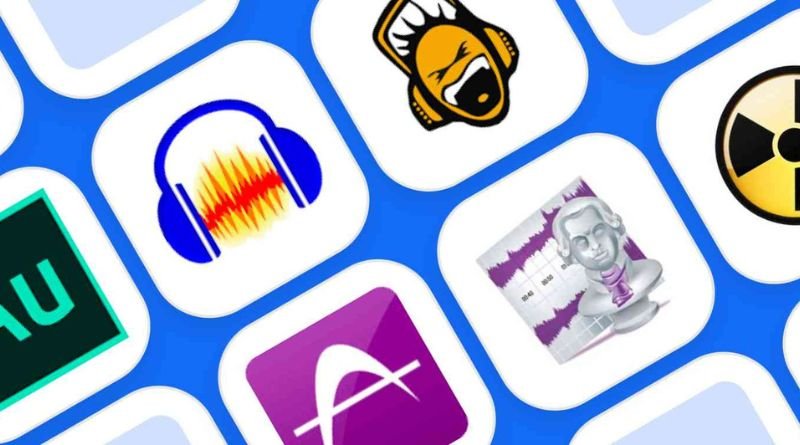 If you're looking to make music, audiobooks, or podcasts, one of the best things you can do is find the right audio editing software that fits your needs and budget. Whether you're using Windows or Mac, there are so many different options out there, all with different features and prices. So which ones are the best? Let's take a look at our favorites from this year (and from years past). You may be surprised by what you find!
 Audacity
Audacity is a free, open source sound recorder and editor that can be used on both Windows and Mac. Audacity has a number of features such as the ability to import files from various formats, cut, copy, paste, delete parts of recordings or change their speed. Audacity also has a variety of effects filters including noise removal (using algorithms). With the release of Audacity 2.3.0 beta at the end of 2023 there was an overhauled user interface with cleaner menus which made it easier to find what you were looking for.
You are now able to export your edited audio in 32-bit floating point WAV, AIFF and FLAC formats. One great new feature of this version is the introduction of support for spectrogram editing: What this means is you can edit frequency ranges on your audio file by drawing directly onto the graph itself and then export this back into your project.
Adobe Audition
Adobe Audition is the best audio editor available. It's a professional-grade application with a broad range of features, including multitrack audio editing, multi-format support, noise reduction, spectral editing (EQ), automation and much more. At $20 per month or $240 per year for the full Adobe Creative Cloud suite of tools, it costs about as much as some other top-tier DAWs. However, its high level of integration with other Adobe tools makes it a solid value for most users. This is the world's best audio editor which will be popular in 2023.
Another excellent choice, if you're looking to spend less money on an audio editor, is GarageBand. Though GarageBand has fewer features than other products on this list, it provides a robust feature set at an affordable price ($0). The downside? You'll need to purchase additional third-party plugins to take advantage of many of GarageBand's advanced capabilities. If you are looking for something simpler, then Studio One Prime might be right up your alley. With excellent metering capabilities and an innovative arrangement window for managing tracks that can host multiple takes, one thing Studio One Prime does well is offering ways to collaborate with artists on projects from different locations – something made easy by integrated dropbox functionality.
Reaper
Reaper is a powerful digital audio workstation (DAW) that you can use to edit, mix, record and produce music. Reaper is a cross-platform program that's available for both Windows and OS X. You can use Reaper on any type of computer. So if you have a new computer or an older one, it doesn't matter because Reaper supports both operating systems. Reapers has a wide range of features including multitrack recording, unlimited tracks, MIDI editing and realtime effects processing. The price for Reaper is $60 per license which makes it affordable for most people who are just starting out as well as those who need to upgrade their software over time.
GarageBand
GarageBand is an Apple-made audio editing program. It has many features to help you make music, including a drum machine, pianos, guitars, basses, synthesizers and more. The interface is very intuitive and easy to use. If you're looking for something that makes it easy to create music with your computer then Garageband is the best option out there. A downside is that it can only be used on Mac computers. With their low price tag, they might not be a good choice if you want to do professional level audio editing or need to work with specific file formats. Audacity: Audacity is free and open-source software that's available on Windows, Mac, Linux and other operating systems. You can record live sounds or import prerecorded sounds from vinyl records or cassettes (among others). Audacity doesn't have as many features as some of its competitors but its simplicity means it's easy enough for beginners to figure out how to use.
FL Studio
FL Studio is a digital audio workstation that has been used by some of the world's most respected music producers. It provides a robust set of tools to create, record, and produce any type of audio imaginable. FL Studio also contains an expansive library of professional effects and instruments that are compatible with both PC and Mac operating systems. One drawback is that it can be difficult to learn if you have never used this type of software before. But the wealth of tutorials online make it much easier than ever before to figure out how to use the program.
After mastering the basics, it becomes easy to quickly find new creative ideas and come up with fresh sounds. Ableton Live: Another industry standard in production, Ableton Live was designed from the ground up as a live performance tool but over time evolved into something more powerful. The intuitive interface coupled with numerous video tutorials make it incredibly easy to navigate through all its features even without any experience using digital audio editing programs.