How to Spring Clean Your Computer with the Windows 10 Disk Cleanup Tool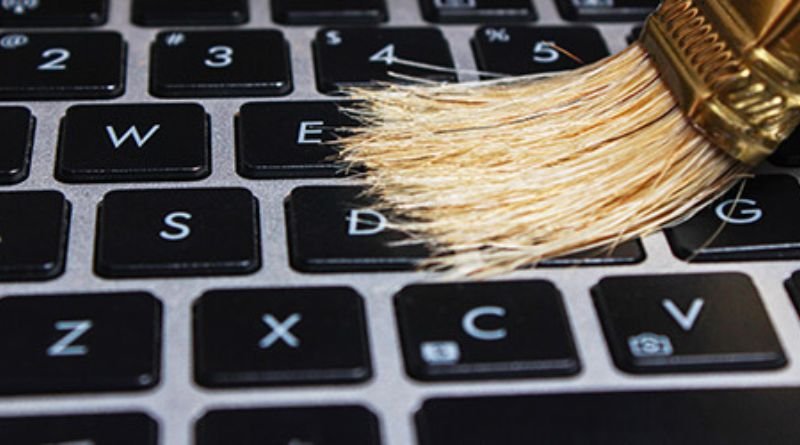 Spring cleaning isn't just for your home; it's an ideal opportunity to clean out your computer and make sure everything is running smoothly. The Windows 10 Disk Cleanup tool makes it easy to cleanup unnecessary files from your PC, freeing up precious space on your hard drive so you can work faster and more efficiently, as well as free up space for new downloads and applications. Follow these steps to learn how to spring clean your computer with the Windows 10 Disk Cleanup tool.
The Features of the Disk Cleanup Tool
The Disk Cleanup tool has been a part of Windows for many years and is a handy way to clean up temporary files, system logs, and other files that can take up space on your hard drive. The tool is also great for freeing up space on your hard drive before you install a major update to Windows.
Step 1. Delete Temporary Files
One way to clean up your computer is to delete temporary files. Temporary files are created when you browse the internet, install programs, and so on. Over time, these files can start to take up a lot of space on your hard drive. To delete temporary files:
Open the Disk Cleanup tool by opening the Start menu and typing in Disk Cleanup.
Click on Clean up system files.
Select the types of files you want to delete.
 Step 2. Clear Out Old Downloads
We all know that feeling when our computer starts to slow down. One way to help speed things up is to clear out old downloads. To do this on a Windows 10 computer, open the Start menu and type in 'Disk Cleanup.' This will bring up the Disk Cleanup tool. Click 'Clean up system files.' A new window will pop up. Select the types of files you want to delete and click 'OK.' The tool will do its thing and voila!
Step 3. Recycle Bin and Corrupted Files
The Recycle Bin is a great place to start when you're doing some spring cleaning on your computer. All of the files in here are ones that you've already deleted, so you don't need them taking up space on your hard drive. To empty the Recycle Bin, right-click on it and select Empty Recycle Bin.
 Step 4. Empty Your Trash
Whenever you delete a file, it doesn't actually disappear completely. Instead, it's moved to your computer's Trash or Recycle Bin, where it sits and takes up space until you empty it. If you want to get rid of a file for good, you need to empty your Trash. Here's how:
Open your Trash folder. On a Mac, this is usually located in the Dock at the bottom of your screen.
Step 5. Free Up Space on Drive C (Hard Drive)
Click on Start > All Programs > Accessories > System Tools > Disk Cleanup.
On the Disk Cleanup window that appears, select Drive C: from the drop-down menu and click OK.
The tool will now scan your hard drive for temporary and unnecessary files. It may take a few minutes depending on how much data is stored on your computer.
Once the scan is complete, you'll see a list of all types of files that can be deleted including Temporary Internet Files, Microsoft Office 2013 Preview, Windows Installer Cleanup and more. Select any file type you want to delete by checking its box in the list (you can press CTRL+A to select all) then click OK.
It's time to take action!
The first step is to open the disk Cleanup tool. You can do this by pressing the Windows key + R on your keyboard, typing cleanmgr, and pressing Enter. If you're using a different version of Windows, go to Start > type cleanmgr in the search bar > select Create Disk Space when it appears in the list of results.
The next screen you see will be called Disk Cleanup. Select Clean up system files and click OK.