WHY SHOULD I INSTALL FENCING IN MY GARDEN?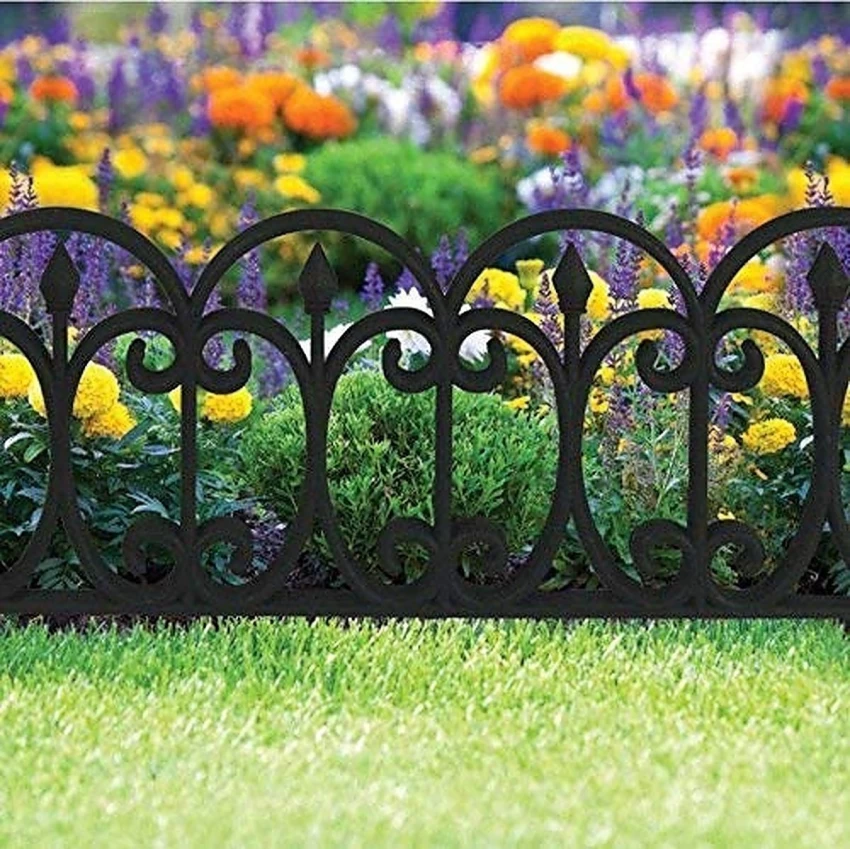 As we leave winter behind and edge slowly but surely into spring, you may be thinking of ways to update your garden.
There's nothing better than making the most of your garden while the weather's good, especially when you've created a beautiful outdoor space that can be used all year round. Installing garden fencing is an effective way to do this.
There are many great ways to make your garden more stylish and practical, but one of the most effective ways to transform your outdoor space instantly is to install a fence. Garden fencing offers lots of brilliant benefits and can be installed to suit all garden sizes and styles, as we discuss below.
If you're wondering whether you should install fencing in your garden, consider the main benefits of doing so:
Garden fencing has lots of visual appeal
If you're hoping to transform your garden and boost its visual appeal, fitting a fence is a great way to do so. Garden fencing can make an outdoor space look much neater and tidier by creating boundaries and adding more structure. There are also lots of stylish options available, so whether you have a traditional English garden or a Japanese-style space, you're sure to find a garden fence for you.
Installing a fence is a simple yet effective way to boost your kerb appeal instantly. If your garden is visible from the road, consider fitting a stylish fence to make your property look more attractive.
Garden fencing is available in lots of different styles
Fitting a fence in your garden can help to create structure, which in turn can make your outdoor space look neater and more uniform. However, this isn't the only way fencing can boost the visual appeal of your garden! There are lots of different styles and designs available, giving you plenty of design flexibility when it comes to fitting a new fence.
For instance, if you have a traditional-style garden, adding a picket fence could complement the look nicely. Alternatively, if you have a Mediterranean-themed garden, perhaps a hurdle fence would be better suited. Whatever your style preferences, there's a fence for you.
Garden fencing can be decorative
For many people, garden fences are purely practical features. Despite this, there are many brilliant ways to decorate your fence and make it a focal point of your garden. It doesn't have to just fade into the background. With a lick of paint or strings of fairy lights, you can use your garden fence to inject charm and personality into your outdoor space instead of simply leaving it bare.
Other great ideas include hanging flower baskets, mirrors or tea lights in jars. These are all simple and cost-effective ways to bring a touch of colour to your garden, so if you're looking for more design flexibility, consider fitting a garden fence for this reason.
Fencing can increase the security of your garden
Of course, it's always great to add a decorative boost to your garden – but what practical reasons are there for installing fencing? One of the most important benefits of garden fencing is the fact it can increase the security of your outdoor space. Installing fencing is the most effective way to improve your garden's security measures, as it creates a barrier between your property and opportunists or criminals.
By making it more difficult for intruders to access your property, you can minimise the risk of being burgled. Fences are effective security measures, so if you're looking for ways to protect your garden, installing one is the first step you should take. For extra security, fit a tall fence that people can't look over easily.
Fencing can increase the safety of your household
In addition to increasing the security of your garden, installing fencing can help you keep yourself, your children and your pets safe. With a fence, you can prevent young children or pets from running out onto nearby roads or wandering off and compromising their safety. This means you can sit and relax while your children or pets play outdoors, without worrying that they're going to escape the garden.
As we mentioned beforehand, choosing a tall fence to surround the perimeter of your garden is the most effective way to ensure the safety and security of your property. You can also fit lockable gates to complement your fencing and increase the safety of your garden further.