A Comprehensive Fitbit Versa 3 Review – Is It Worth the Hype?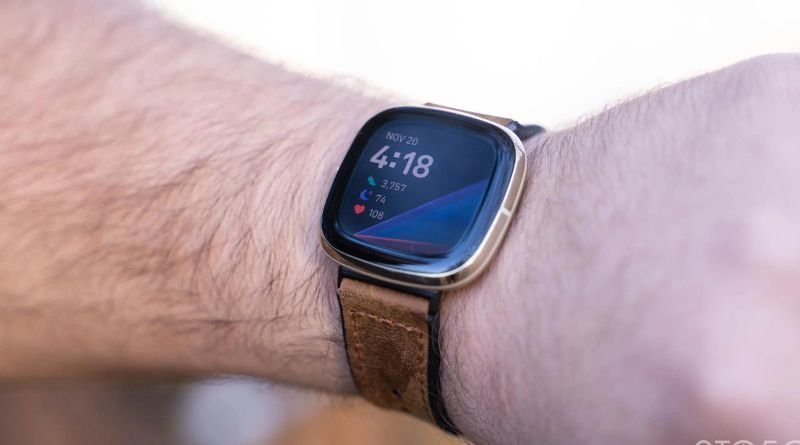 Fitbit's newest device, the Fitbit Versa 3, has been making waves since its release earlier this year. It's an attractive and sleek smartwatch that includes many of the features users want most in their fitness trackers, like step and calorie counting, heart rate monitoring and sleep tracking capabilities. But does it truly live up to all the hype surrounding it? Keep reading to find out if this new device will be your go-to fitness tracker or if you should stick with your old tried-and-true model instead!
The Display
In terms of display size, it's hard to imagine an advantage for a smartwatch over a phone—phones are made for reading text and watching videos, whereas smartwatches are designed for seeing information quickly. As such, any smartwatch worth buying should have an appropriately sized screen that doesn't take away from how well you can read text or watch content on your wrist. In most cases, 40mm and 44mm are good boundaries between what we consider standard (40mm) and oversized (44-45mm).
The Gear Sport falls right in line with these guidelines. The Band: A good band is critical to a great smartwatch experience. Not only does it need to be comfortable, but it needs to fit securely and not fall off easily. We found that many of our testers loved the feel of silicone bands because they felt more comfortable than plastic ones; however, some people preferred leather bands because they felt more secure on their wrists.
But no matter what type of band you prefer, make sure it fits properly so it stays in place during exercise and throughout your day. The Screen: When looking at smartwatches, pay close attention to their screens. Screens come in all shapes and sizes these days, ranging from 1 inch to 2 inches diagonally (measured corner-to-corner), with different resolutions and different types of technology behind them.
Fitness Tracking
Fitbit's signature smartwatch, which retails at $199.95, is compatible with both iPhone and Android phones. In addition to all of its fitness tracking capabilities, like counting steps and tracking sleep, it also allows you to receive notifications from your phone. The Versa works with GPS, allowing you to track running routes without a smartphone. Additionally, it supports NFC payments and has on-board storage for music (2.5GB), so you can leave your phone at home when going for a run or on a bike ride without fearing you'll miss that important call.
Just remember to bring headphones because there is no speakerphone option or intercom system built in here. The touchscreen display measures 1.34 inches diagonally, giving users enough room to easily see their stats during a workout or while they're out and about on an adventure. If you want an all-in-one fitness tracker watch, Fitbit Versa may be worth checking out! The design:
Fitbit made sure not to go overboard with style; however, I think they hit it right on the mark by making something sleek but comfortable enough for everyday wear. As far as comfort goes, I wore my Versa daily for more than two weeks straight (minus one weekend) before switching back over to my Garmin Vivoactive 3—and had no issues with irritation after long periods of time thanks to its rubbery strap material.
The Heart Rate Monitor
One of the best new features is probably my favorite: heart-rate monitoring. This functionality has been upgraded for both resting heart rate and workouts. On top of that, I could see my watch's heart-rate monitor locking onto a beat every time I stood up from a chair, which was pretty cool and gave me something to compete with as far as squeezing in all my reps during chest workouts goes.
While it may not be 100% accurate, it's definitely more than sufficient for those who are just getting started or aren't used to wearing a heart-rate monitor on their wrist at all times. The Notifications: The Versa does an excellent job of showing you what's going on without being too intrusive about it. There are three different types of notifications you can choose from when setting your preferences: Phone Calls, Messages, and Calendar Events. You can also set reminders for yourself so they show up on your watch face as well. The Battery Life: Fitbit claims that you can get four days out of one charge, but it really depends on how often you use its various functions.
If you're using GPS regularly throughout your day (and there's no reason why you shouldn't), then expect to charge up once per week. However, if you're only checking texts and calls throughout the day (and again, there's no reason why you shouldn't), then expect to charge once per month or less. Of course, these are rough estimates since everyone uses their devices differently, but either way—it's a lot better than most smartwatches out there!